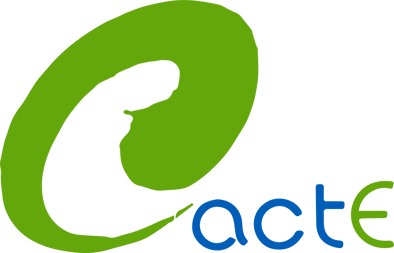 Asia's Energy Revolution – China's role and new opportunities as markets transform and digitalise
Asia is home to 60 per cent of the world's population – some 4.3 billion people – and includes the world's most populous countries, China and India. The regions' economic gains and a rising middle class is accelerating demand for more consumer goods and a better quality of life. These are the key elements driving a massive surge in energy needed for economic growth in the region in the next two or three decades.
Asia's energy market, already the world's biggest, will soon be the most advanced, leading the mass adoption of digital technologies like artificial intelligence, to make the distribution of solar, wind and other clean energy sources, smarter and more efficient. Led by China, billions of dollars in capital investment will drive the region's shift to green, sustainable energy, replacing polluting and expensive fossil fuels.
In Asia's Energy Revolution, leading energy markets analyst and practitioner Joseph Jacobelli explains why Asia is the world's most important territory for energy transition and how developments in the region will drive change in the rest of the world. This is an important book which deals with issues that affect us all.
Click book cover for link to purchase on Amazon
COP28 may be the most critical yet, The Energy Industry Times
COP28 is fast approaching, and the headline news is the slow pace of progress and lack of solutions to finance the energy transition. Businesses have identified investment prospects, but the investment window is wider in developed economies than in developing ones. Joseph Jacobelli argues this is now changing, primarily thanks to the efforts of the financial and private sectors rather than those of public institutions. This bodes well for the upcoming summit.
China-US climate talks may be positive for investors, The Energy Industry Times
Despite a complex and fractious rapport, it is imperative that the two largest economies and largest polluters in the world drive global decarbonisation together. A recent senior US official visit to Beijing has increased that likelihood, giving a boost to both the financing and business of decarbonisation.
Offshore wind: different strokes for different folks, The Energy Industry Times
Offshore wind is one of the fastest-growing forms of clean energy globally but different regions are on different paths. While the US capacity is expected to grow, the outlook is uncertain due to politics. Europe, on the other hand, should see consistent development. Asia's additions will outstrip that of the other two markets substantially. Furthermore, linkages between Europe and Asia should rise exponentially
Asian Financial regulators are shaking up corporate climate action
, The Energy Industry Times
Some US politicians have attacked the capital markets' drive for better corporate ESG, including climate-related financial disclosure (CFD). Fortunately, they are the minority. Global financial authorities are now mandating CFD, which is especially crucial for energy corporations in Asia, as it gets them thinking about decarbonisation, including investments in clean energy.
The business of climate strategy: opportunities vs. risks
, The Energy Industry Times
Corporations in the Asia-Pacific region have lagged behind their European counterparts when it comes to sustainability and climate strategies. But this is changing fast, as the future energy landscape brings new opportunities.